'Tending for Tips - Hopkinton Guest Bartender Night
Wolfey's Hoptown Bar and Grill
Friday December 9th, 5:00-8:00 P.M.
The Hopkinton "Heartthrobs" will be serving their world-famous HOPTOWN HOOCH, along with many other fabulous beverages. Guest bartenders will be "Tending for Tips" and accepting donations for Maquoketa Valley Dollars for Scholars, as you enjoy a fantastic evening with friends and enthusiastic supporters in downtown Hopkinton. In addition to their magnificent full menu, Wolfey's will also be serving a SCHOLARSHIP SPECIAL featuring their fabulous Pulled Pork Sandwich with Chips and Coleslaw and making a donation for every special served to this year's Maquoketa Valley Dollars for Scholars Scholarships!  All donations and tips will be used for scholarships to the 2017 seniors graduating from Maquoketa Valley High School. 
Music by Nick Hunter Just a small town fun Lovin' guy. Playin' guitar and fightin' fires!
Guest Bartenders include:
Don Chapman

Lynn Chesnut

Dan Beitz

Nate Kramer

Alex White
Please join us for a wonderful evening supporting a great cause! 
---
Delhi Lion's Club Continues Support of Dollars for Scholars
The Delhi Lions Club is proud to present a check to the Maquoketa Valley Dollars For Scholars Program to fund scholarships for area graduates. Their donation of $5,000 will fund the ongoing endowment to provide scholarships to local graduates. The Lions Club has been supporting the community for many years and also supports numerous local events and activities. They believe it is very important to give back to the community. Delhi Lions Club Member Beckie McAreavy stated, "The Maquoketa Valley Dollars for Scholars program has always been at the top of our support list. They enable donated funds to grow and keep on giving into the future. We are building the future of this nation with every graduating class and it is important to support scholarships to encourage secondary education." The Delhi Lions Club currently is glad to be a part of the building foundation to enable students to reach their goals and educational success.
L to R - Keith Kramer (MVDFS President), Kim Hunt, Karen Knipper (Both MVDFS Board Members), Beckie McAreavy (Delhi Lions Club), & Doug Tuetken (MVDFS Board Member & Delhi Lions Club)
---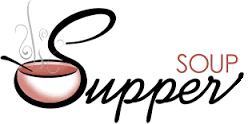 Soup's On at Maquoketa Valley, December 2nd
Maquoketa Valley Dollars for Scholars will be dishing up your favorites at its annual Soup Supper.  Plan to join us for dinner and stay for an evening of Basketball when the Maquoketa Valley Wildcats take on the Ed-Co Vikings.
Friday, December 2, 2016 at 5:00 p.m in the High School Cafeteria. 
Menu:  Chili, Chicken Noodle, Cream of Broccoli and Vegetable Soups, Sandwiches, Desserts & Beverages
Cost: $5.00 for ages 12 and up, $3.00 for ages 5-11, and children under 5 are free.
 All proceeds benefit graduating seniors through our scholarship program! 
---
$58,200 Awarded to Maquoketa Valley 2016 Graduates!
Congratulations to the 2016 scholarship recipients.
Wishing you continued success as you begin your college education.
---
Serving the Maquoketa Valley Community School District in Iowa
"Never doubt that a small group of thoughtful     
committed citizens can change the world;  
       indeed, it's the only thing that ever has."       
Margaret Mead
Support Student Education
Here at Maquoketa Valley Dollars for Scholars we are all about creating opportunities for graduates to continue their education.  Join us in supporting Maquoketa Valley graduates by learning more about us, our upcoming events, and how you can make a difference today.   We now accept online donations.
Apply for Scholarships
Online Scholarship Applications are now being accepted.  Maquoketa Valley Students start your online profile today.  Login in HERE.
Contact Us
If you'd like more information about our organization, it's mission, or how to help.  Please email us today at MVdollarsforscholars@gmail.com or call us at 563-922-2091.  We will be happy to answer your questions.