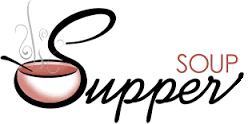 Soup's On at Maquoketa Valley, December 2nd
Maquoketa Valley Dollars for Scholars will be dishing up your favorites at its annual Soup Supper.  Plan to join us for dinner and stay for an evening of Basketball when the Maquoketa Valley Wildcats take on the Ed-Co Vikings.
Friday, December 2, 2016 at 5:00 p.m in the High School Cafeteria. 
Menu:  Chili, Chicken Noodle, Cream of Broccoli and Vegetable Soups, Sandwiches, Desserts & Beverages
Cost: $5.00 for ages 12 and up, $3.00 for ages 5-11, and children under 5 are free.
 All proceeds benefit graduating seniors through our scholarship program! 
---
$58,200 Awarded to Maquoketa Valley 2016 Graduates!
Congratulations to the 2016 scholarship recipients.
Wishing you continued success as you begin your college education.
---
Serving the Maquoketa Valley Community School District in Iowa
"Never doubt that a small group of thoughtful     
committed citizens can change the world;  
       indeed, it's the only thing that ever has."       
Margaret Mead
Support Student Education
Here at Maquoketa Valley Dollars for Scholars we are all about creating opportunities for graduates to continue their education.  Join us in supporting Maquoketa Valley graduates by learning more about us, our upcoming events, and how you can make a difference today.   We now accept online donations.
Apply for Scholarships
Online Scholarship Applications are now being accepted.  Maquoketa Valley Students start your online profile today.  Login in HERE.
Contact Us
If you'd like more information about our organization, it's mission, or how to help.  Please email us today at MVdollarsforscholars@gmail.com or call us at 563-922-2091.  We will be happy to answer your questions.